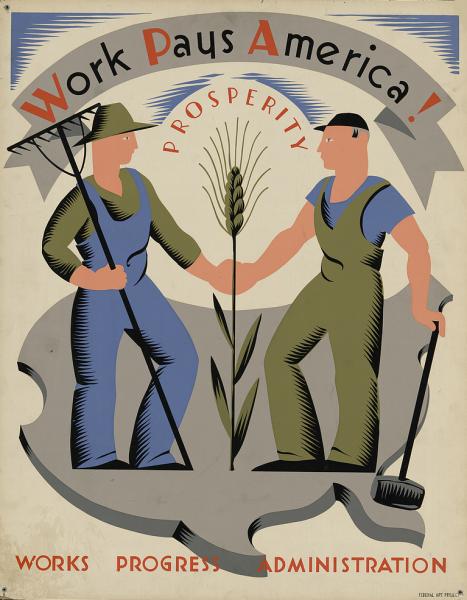 book & policy FAQ: The Case for a Job Guarantee by Pavlina R. Tcherneva, 2020
video clip: "UBI Would be Venture Capital For the People" Rutger Bregman author of Utopia for Realists on MSNBC, 2019
Another source of venture funding is the government. Not just directly in contracts, subsidies, or employment; but indirectly in meeting the needs of a labor force to do the work they want to do. UBI or a job guarantee, along with other social services like universal health care, food assistance, public internet and utilities could allow for just that. Types of UBI are already happening in the following places:
A jobs guarantee is similar to New Deal programs of the 1930s and Tchemeva positions her proposals as part of a Green New Deal. Along with climate change mitigation, it could involve care work or public service work as administered by local non-profit or social impact ventures. Jobs are preferable to UBI for some as they can provide social support and improve health. And the kind of work can be in areas that prioritize community instead of profit. Guaranteed work also establishes the effective minimum wage, benefits, and conditions of the labor market thus improving conditions for all.