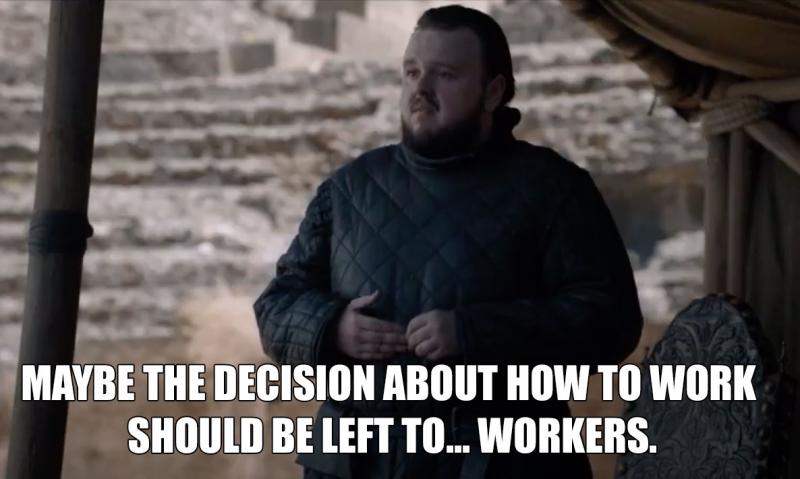 book: Reinventing Organizations by Frederic Laloux, 2014
also see:
Brave New Work by Aaron Dignan
Holacracy, a management practice most famously adopted by Zappos.com initially based on Sociocracy
Though most democratic workplace movements logically start bottom up with the workers, there is an emerging group of consultants advising owners and management on this approach to be more efficient, innovative and to foster a healthier culture. Notable among them is former McKinsey partner Frederic Laloux who wrote Reinventing Organizations.
The book starts with a comparison of organizational leadership styles with inspiration from Integral Theorist Ken Wilber that goes from primitive (Red) to evolutionary (Teal). It then shares the qualities and practices of "Teal" companies along with the deep personal and organizational problems they address. Teal is a fuzzy, somewhat inconsistent designation different than a co-operative. The latter refers specifically to a member ownership structure whereas with Teal, ownership isn't necessarily shared by workers and some companies are more mission-driven than truly self-managed.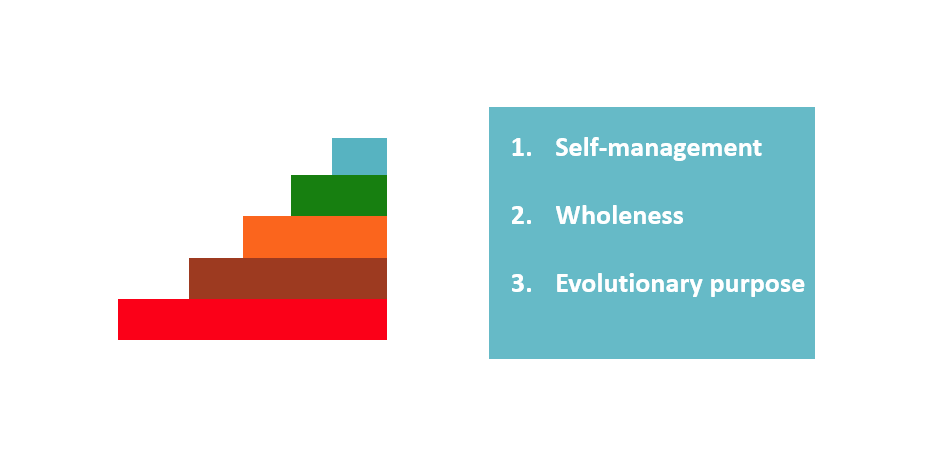 I think this space is interesting for a number of reasons. For many of us raised in a neoliberal culture to be ambitious and status-seeking, management strategy can be a more familiar and legitimate-sounding way of rethinking workplace dynamics than labor action. It also gives a path and a rationale for those who happened to have ended up on top to evolve. It also helps frame traditional corporations as sort of backwards and dysfunctional, a relic from an earlier stage of development instead of an innovative model for other sectors as they are often depicted. Describing common problems and giving concrete examples of self-management can expand workers' ideas of what's possible in the workplace, reinforce why change is needed, and how it can lead to better outcomes for all.